Fits Device Type: Computer
Display Ratio: 16: 9
Package: Yes
Has Privacy: Yes
Screen Size: 20 inch
Product Size: 441mm * 248mm
Model: Laptop privacy filter
Material: PET material
Color: Black
Privacy degree: About 45-60 degree
Frame Type: Frameless
Mounting: Mounting Tabs or Self Adhesive
Product Features:
✅ prevent sight from side to side up to 60 degrees
✅ Protect sensitive information or your personal information from those around you
✅ make privacy use the computer more comfortable. Because no one sees your screen.
✅ Eye care helps filter the light from the computer screen.
✅ a screen overlay Can be removed – in and out. From the screen all the time. Do not damage the screen.
✅ protect the screen from scratches
✅ Can fold the screen of the notebook immediately. Without removing the filter screen
Products include:
1 * Privacy filter
1 * Clean the rag
1 * fixed buckle
1 * fixed double-sided adhesive
1 * manual
1 * original box
1. Utilizes Microlouver Privacy Technology,so only persons directly in front of the monitor can see the image on screen.
2. Passersby see only a dark screen,Helps keep confidential and private information safe.
3. Blocks visibility from side angles outside the 60 degree viewing angle, but not behind you.
4. Designed to fit widescreen desktop LCD monitors with a diagonally measured 20″ viewing screen and a 16:9 aspect ratio.
5. Actual filter dimensions are : 441mm*248mm
6. Helps to protect your LCD panel from scratches and abrasions.
Note:
1.Please carefully check the size before ordering computer ratio, so as not to buy the wrong product.
2.Individual product dimensions may exist 1-3mm errors, but does not affect normal use.
​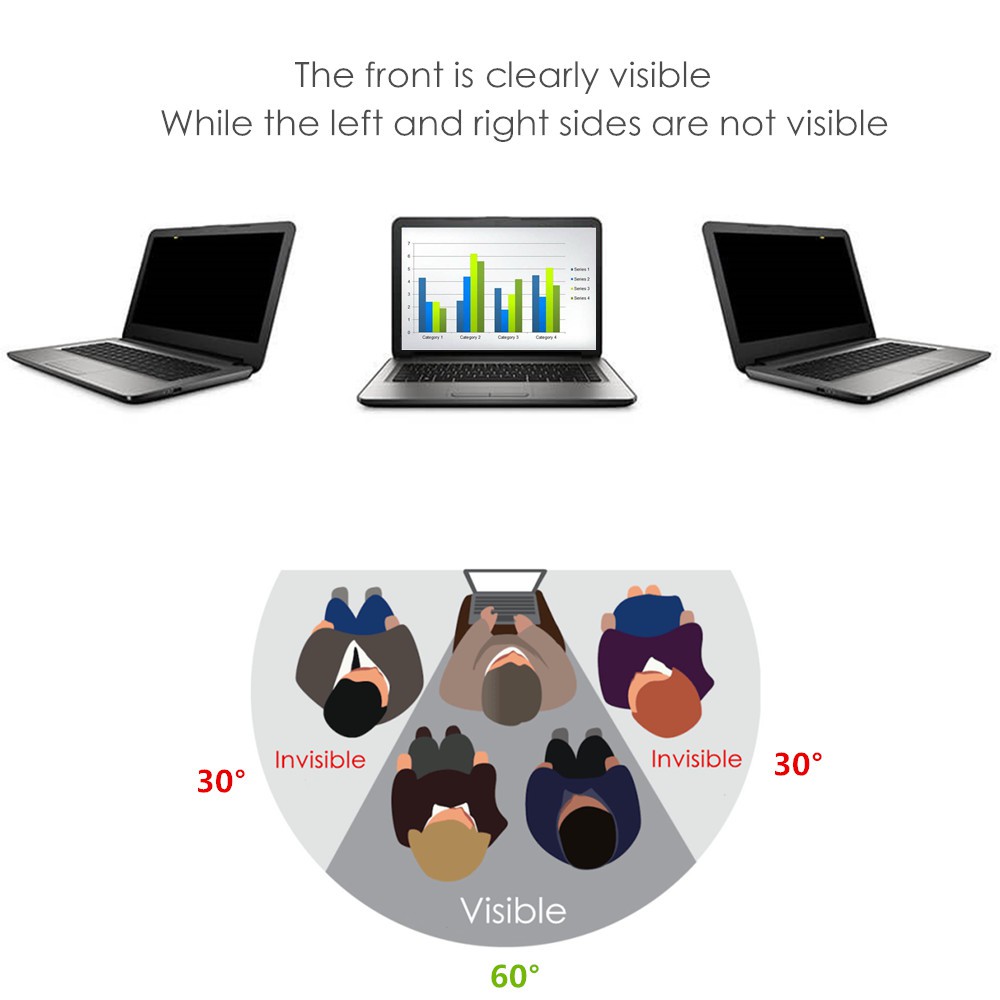 1. Product features
Equipped with blackout technology, privacy filter blacks out from the side
View to protect your privacy,while maintaining a crystal-clear screen straight-on.
2. How to measure screen size?
1) Bezel Edge / Raised Frame 2) Flat Glass
This is identified by the screen having a distinct frame. This type of screen is a solid flat glass that covers the entire screen.
The "viewable screen" is encased in the screen frame. The glass extends beyond the "viewable screen".
The filter is measured with the inside of the frame or
"viewable screen"
3. Privacy filter size
Privacy filter fits monitors with a diagonal screen measurement of 20″ (viewable area only) and a 16:9 aspect ratio.
Actual filter dimensions are 441mm*248mm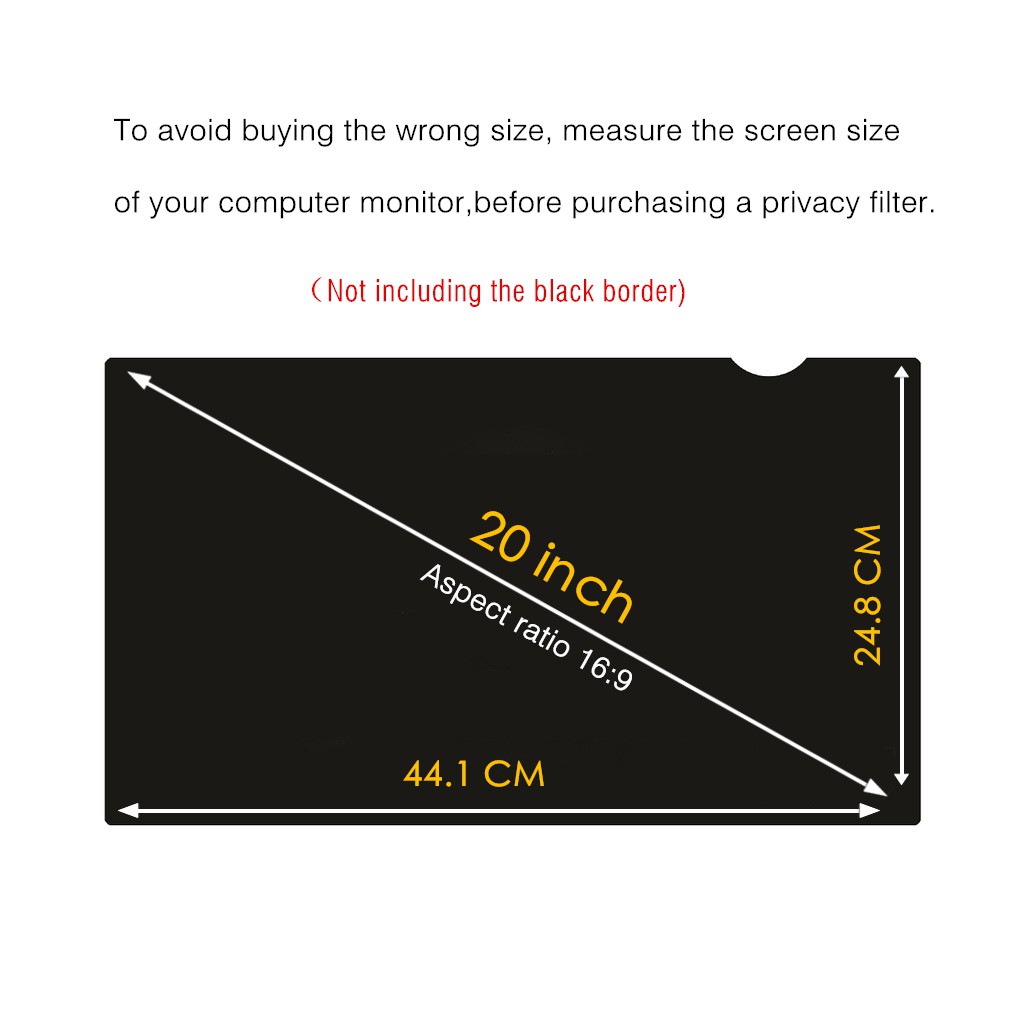 4. How to fix the privacy filter?
1) Adhesive tabs 2) 3M Double-sided adhesive
Temporary – Hang-Tab Method (for Raised Edge screens) Secure – (3M 2-Sided tape) for Flat Glass Screens