The world's most intelligent storage, built for our hybrid cloud world to help you unlock the full potential of your data.
HPE intelligent data storage can help you unlock the full potential of your data and set the pace with ai-driven data management, built for cloud storage infrastructure and as a service experience. Get from Anchor Business & IT Solutions HPE Singapore Reseller your data products solutions today.
HPE Storage Products and Solutions
Power your cloud, container, and virtualised environments
HPE 3PAR StoreServ

Tier 1 flash arrays that scale from midsize to the largest enterprises, for instant application provisioning and high levels of service.

HPE Nimble Storage

Radically simplify operations with powerful predictive analytics. Deploy workloads on flash arrays, converged infrastructure, and public cloud.

HPE StoreOnce and Recovery Manager Central

Augment traditional backup to obtain fast, efficient, simple, reliable protection for your business-critical applications running on all-flash array
HPE StoreEver Tape Storage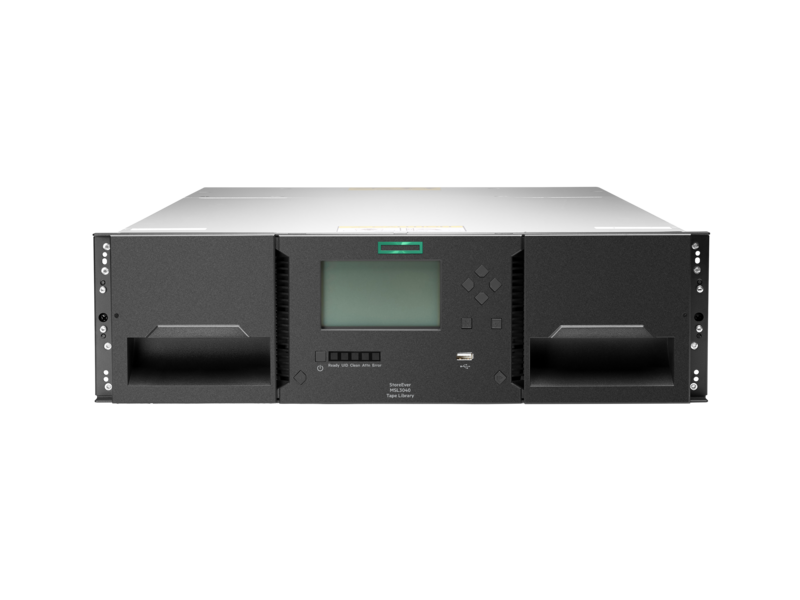 Proven enterprise tape backup and storage solutions that retain your valuable data for longer and for less, as your business data continues to grow.
HP StoreEver 1/8 G2 Tape Autoloader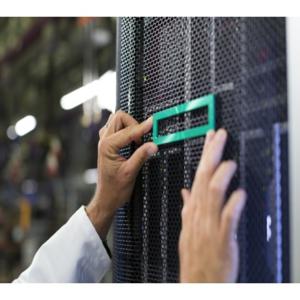 The HPE StoreEver 1/8 G2 Tape Autoloader provides cost-effective, easy-to-install, unattended automated tape storage ideal for archiving and for entry-level or remote office automated data backup. The autoloader combines incredible storage density and features into a compact 1U form factor. Capable of storing up to 240 TB [1] in a 1U form factor, the HPE StoreEver 1/8 G2 Tape Autoloader is well equipped to offer solutions for data growth. Web-based remote management offers the capability to quickly and easily access, configure, monitor, and troubleshoot the autoloader that will reduce dependencies on local IT staff while allowing multiple sites to be supported centrally. Protect confidential business information with native encryption, ensuring that if a tape is lost or stolen your data is protected from unauthorized access. Proactively monitor utilization, operational performance, as well as life and health information for both the drive and media with HPE TapeAssure Advanced.
HPE StoreEver MSL2024 Tape Libraries
The HPE StoreEver MSL Tape Libraries meet demanding storage requirement of businesses needing unattended backup, disaster recovery, or archive capability. The MSL Libraries offer a broad choice of storage capacity and technology including LTO-8, LTO-7, LTO-6 or LTO-5 Ultrium tape drives. Web-based remote management makes the MSL Libraries easily managed from across the room or across the globe, eliminating the need for remote office IT staff.
HPE MSA 1050 SAN Storage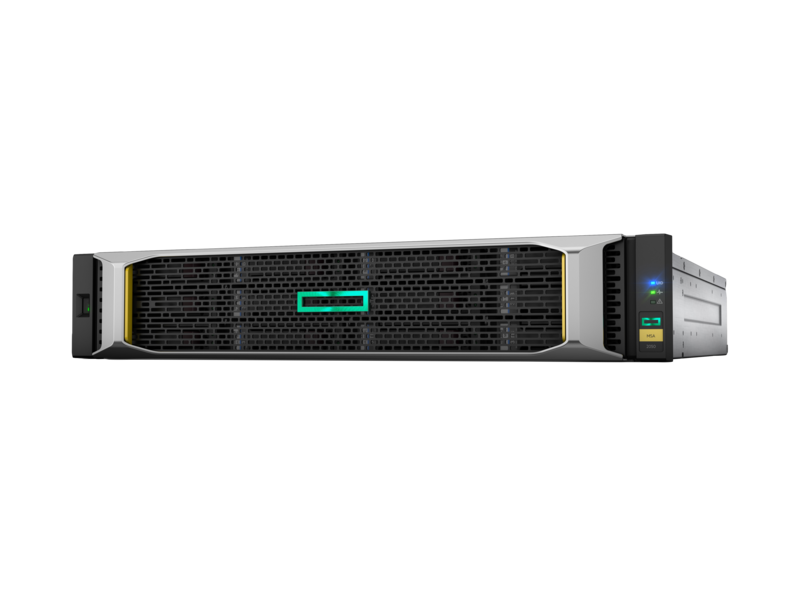 Need a modern shared storage array which is flash-ready when you are and affordable with what's left of a small budget? The HPE MSA 1050 SAN Storage brings affordable flash storage down to the most price sensitive customers. Designed to meet entry-level storage requirements, the HPE MSA 1050 SAN Storage is a good fit for budget constrained customers. With one of the lowest entry price point in the Hewlett Packard Enterprise Storage portfolio and field-proven HPE ProLiant compatibility, the HPE MSA 1050 SAN Storage is the platform of choice for smaller IT workloads. The HPE MSA 1050 SAN Storage features iSCSI, FC and SAS host interface connectivity at previously unattainable entry price points. This storage allows users to take advantage of the latest storage technologies while also providing a balance between performance and budget. This portfolio has been the industry-leading entry storage FC platform [1] for the past eight years, with over 500,000 storage systems sold worldwide.
SAN Storage – Flash-ready HPE MSA 2050 / Hybrid flash HPE MSA 2052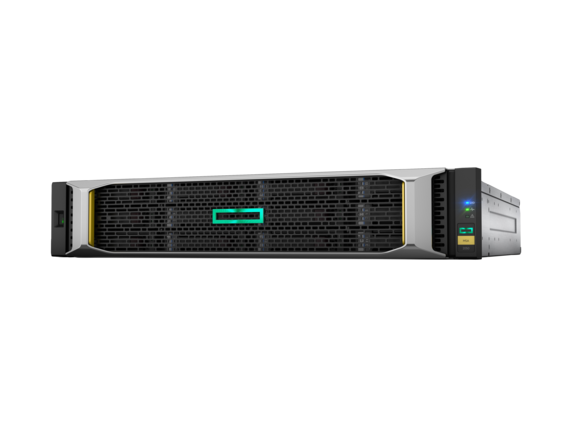 Looking for affordable, high-performance shared storage? The HPE MSA 2050 SAN Storage is a flash ready system designed for affordable application acceleration ideal for small and remote office deployments. Don't let the low cost fool you, it gives you the combination of simplicity, flexibility to grow now, and advanced features you may not expect in an entry-priced array. Start small and scale as needed with any combination of solid state drives (SSDs), high-performance enterprise, or lower-cost midline SAS-based hard disk drives (HDDs). HPE MSA 2050 SAN Storage has been the industry-leading entry storage Fibre Channel (FC) platform for the past eight years, with nearly 500,000 systems sold worldwide [1]. Delivers 2x higher performance [2] than the previous generation at the same price, delivering in excess of 200,000 IOPS. It's seriously simple and affordable flash-ready storage to help you get the most performance for the lowest cost.
HPE StoreEasy 1X60 Storage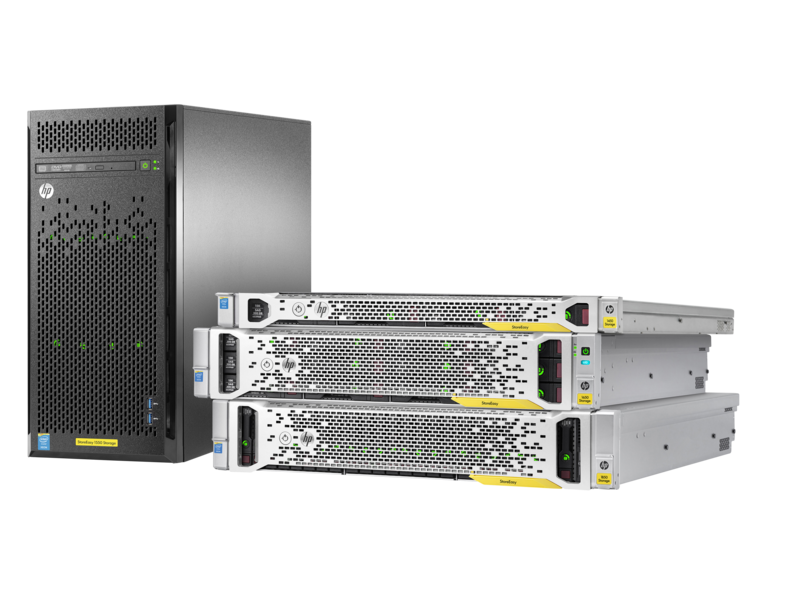 Whether you are a small, medium, or large distributed organization with remote offices, you need reliable, cost-efficient storage that can keep pace with users and growing volumes of file data without getting in the way of how your organization operates.
If you're in search of an easy-to-manage centralized space for securely storing documents, images, audio, and video files, look no further than HPE StoreEasy 1000 Storage: flexible, efficient, and reliable network-attached storage, right-sized for your organization's needs and budget, without compromising on quality or capabilities.
Built from the foundation of the most secure industry standard servers and running the Windows Storage Server 2016 Standard Edition operating system, the new HPE StoreEasy 1460, 1560 1660 and 1860 deliver a radically simplified admin experience through a new management console developed by Hewlett Packard Enterprise, lower-cost internal capacity expansion, better performance options for resource-intensive workloads, and more security protections built-in and included as standard to help you better protect your customers, employees, and organization against loss, corruption, and breaches.
Opt for pre-configured models that include the compute, capacity, and connectivity options most organizations need in a NAS, or tailor a HPE StoreEasy to your requirements with standard and higher performance configure-to-order models and options.
HPE-VEEAM (OEM)
Intelligent Data Management with HPE and Veeam
Hewlett Packard Enterprise pairs market leading HPE 3PAR and HPE Nimble with Veeam Availability Solutions to reduce data center complexity incorporating Veeam's availability platform for virtual, physical and cloud environments to deliver unique capabilities for Intelligent Data Management. The integration of Veeam Software with workloads running on HPE 3PAR and HPE Nimble Storage assures resiliency and minimizes data loss. The HPE Apollo 4000 series and the HPE StoreOnce Systems for disk backup provide the most efficient storage for Veeam backup repositories and enable fast recovery and multiple recovery points should disaster strike…
Hewlett Packard Enterprise (HPE) Storage Price List